Victor de Goulaine, Winegrower in Vendée
After vocational studies in winemaking and a degree in marketing, Victor began his working life as a wine buyer for a supermarket store. He then decided to join his father in the vineyard in his region of birth to which he is dearly attached. In 2011, he became a vineyard owner in his own right when he took over Domaine de La Grande Villeneuve in Saint Etienne du Bois in northern Vendée. This challenge allowed him to prove his worth in this fascinating trade.
"I strive to keep the intimate, family-run character of the vineyard as only three of us work all year round at Domaine de la Grande Villeneuve. Of course I wish to develop by winning customer loyalty and continuing to improve the quality of our wines. I don't necessarily want to increase the volume of production, but rather the quality of our products for maximum customer satisfaction."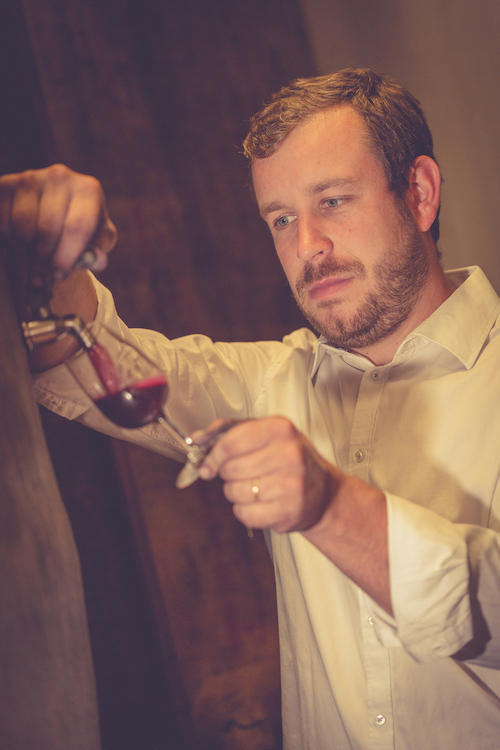 Our Wines
Altogether, the vineyard of this Vendéen wine estate allows us to produce a very broad range of wines, offering something to suit all, including white, rosé and red wines.
After harvest, we employ traditional winemaking techniques to obtain quality wines with the typical characteristics of the Loire Valley.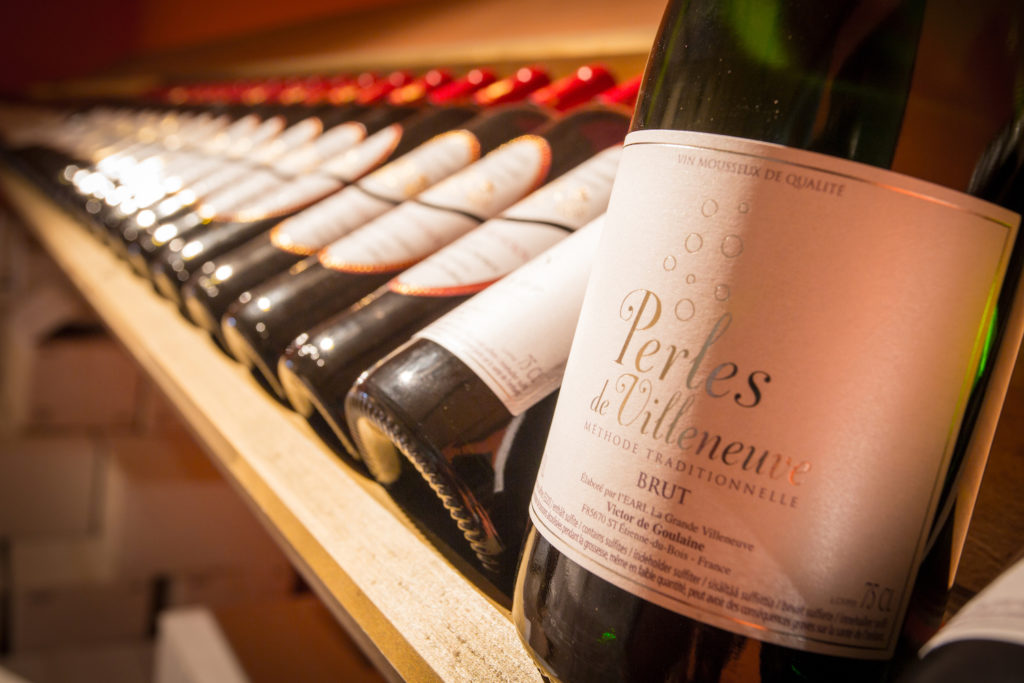 Grape varieties
At Domaine de la Grande Villeneuve, eight different varieties grow in the vineyard. From the harvested grapes, we produce 13 different wines.
| | |
| --- | --- |
| Sauvignon | 8.5 hectares |
| Pinot Gris | 0.3 hectares |
| Chardonnay | 18 hectares |
| Grolleau Gris | 5 hectares |
| Grolleau Noir | 9 hectares |
| Gamay Noir | 9 hectares |
| Merlot | 10 hectares |
| Cabernet | 8.5 hectares |
Vineyard Care
At Domaine de la Grande Villeneuve, we have been employing sustainable winegrowing methods for the last ten years. It is our desire to reduce our use of phytosantitary products to a minimum, which is why we use them only after close monitoring of the vines, weather conditions and insect pests present in the vineyard.
In terms of soil care, we have virtually eradicated chemical fertilisers in the last five years and have reintroduced mechanical weeding. Our aim is to stop using herbicides by 2025 to further our sustainable and responsible approach.
To formalise our commitment, we have decided to have the estate audited by an independent body with a view to obtaining the High Environmental Value certification (HVE in French).